The Science Of Emissions Reduction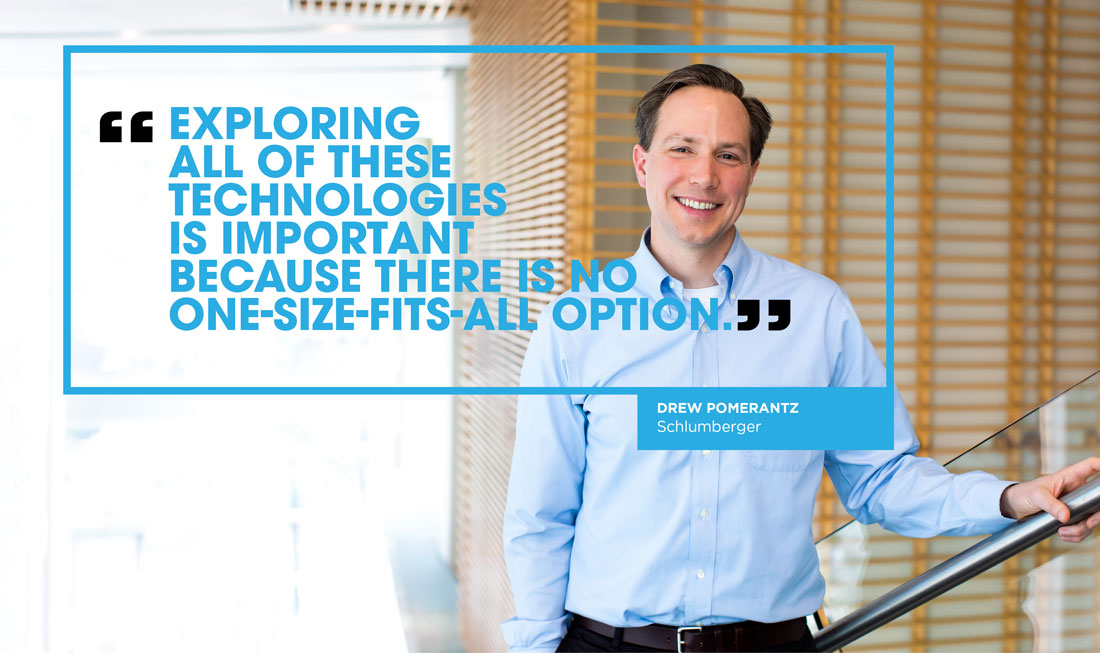 Schlumberger's Drew Pomerantz is helping industry capture methane.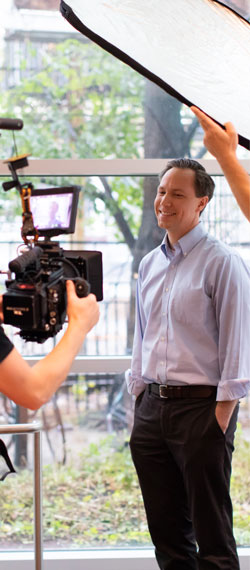 It's the summer of 2017, and Drew Pomerantz, a principal research scientist at Schlumberger, is walking around in the 100-degree heat of San Antonio, Texas, with what he describes as a "Ghostbusters" backpack. Along with his colleagues, he is testing the latest detection technologies to help address one of the natural gas and oil industry's most important challenges – methane leaks.
"I got into science because I was always interested in understanding why and how stuff happens," Drew says. "Things like, why this object is a certain color, or why some molecules have a chemical reaction when they collide, and others don't react at all." He realized early on that he needed a way to channel that intellectual curiosity in his work. He saw that opportunity at the intersection of energy and the environment. Drew is part of America's Generation Energy: cognizant of energy's role in building a cleaner world; highly motivated to advance climate solutions by developing and implementing cutting-edge technologies that increasingly capture more methane, the primary component of natural gas. Today he is a Ph.D. chemist at the Schlumberger-Doll research center in Boston, Massachusetts. One of his main jobs is to figure out how the industry can better detect and contain methane emissions during natural gas and oil production.
Methane emissions from natural gas exploration through distribution declined 16.2 percent from 1990 to 2016 even as natural gas production increased by more than 50 percent during the same time frame. Thanks to increased use of natural gas to fuel electricity generation, U.S. carbon dioxide emissions have fallen to 25-year lows.
Even so, Drew says the research he is doing can drive those numbers even lower in the near term. Indeed, lowering methane emissions is one of the many ways the industry is exploring zero- and low-carbon technologies.
"In order for natural gas to fulfill its societal role as a primary fuel source today, and a long-term partner to more intermittent renewable energy, we must reduce the environmental footprint caused by methane leaks," he says.
It's this truth that led Drew, his fellow scientists, and partners at the Environmental Defense Fund to the dry plains of Texas. His team had spent the previous two years exploring the hundreds of methane detection technologies being produced by entrepreneurs, academics and private corporations. They evaluated the business case and specifications for each and then invited the top 15 technologies out for a field test.
During that week, the Southwest Research Institute created a methane "scavenger hunt" for the scientists, allowing them to experience the full capabilities of each system. The main purpose of these technologies is to detect leaks during production. Recent scientific studies find that more than half of the industry's methane leaks occur during production.
Today, well sites are often tested manually by specialized work crews that travel from site to site, often in remote locations. Yet, Drew points out that, for locations that are inspected regularly, about 90 percent of the time a crew will check a well pad and find that nothing needs to be addressed. A better idea is to use automated technologies to pinpoint issues so that crews go only where there's a known problem. Drew believes the new technologies will be more efficient, saving time and other resources while reducing emissions even further.
"These sensors under development range from a couple of bucks to millions of dollars and everything in between," he says. "However, exploring all of these technologies is important because there is no one-size-fits-all option."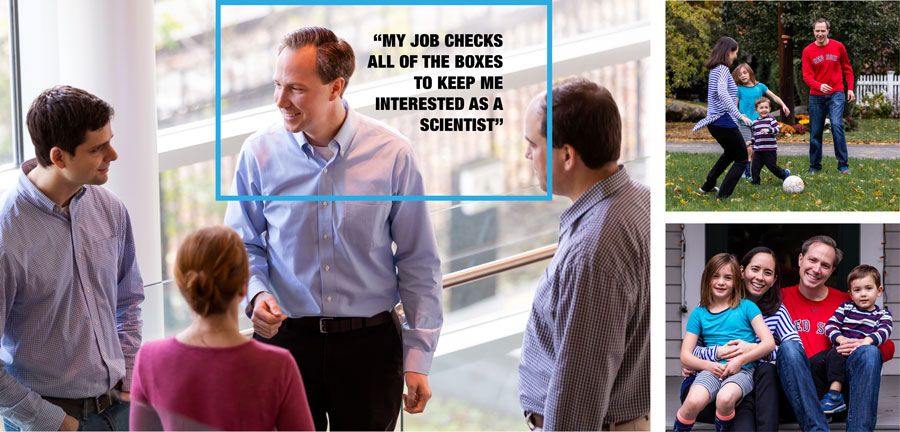 Drew's team is evaluating on-site sensors, sensors carried by airplanes and helicopters and the use of satellite technology to aid in detection. He is also partnering with operators, academics, environmentalists and entrepreneurs.
This collaboration is important for his research and the industry. Working together to solve these challenges is a key focus for groups like The Environmental Partnership, a collection of more than 50 natural gas and oil companies committed to further reducing methane emissions and improved overall environmental performance.
To participate in the Partnership, companies must be taking active steps to detect and reduce methane emissions. The organization also emphasizes learning between companies and promotes joint efforts to find environmental solutions.
If you spend five minutes with Drew, it's easy to believe that the solutions for better detecting methane emissions are within the reach of knowledge and technology. And, it is inspiring to see a scientist who, nearly 20 years after he first began to explore this intersection of energy and the environment, continues to ask why, how and what's next.
"My job checks all of the boxes to keep me interested as a scientist," he says. "I am working on compelling research and placing papers in academic journals. At the same time, the research could have an impact within the energy industry and even on the planet."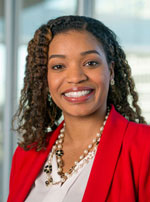 FOCUS ON geoscience
WPX Energy geoscientist Danielle Martin comes to the natural gas and oil industry after being raised on the East Coast – where she never imagined working in oil country. Her work involves tracking oil wells from the conception and planning stages to drilling. "I think it's exciting – to know that you're providing energy to the world," Danielle says. "Oil and gas is used in so many sectors."
She helps reservoir engineers discover the geologic intervals to be targeted and then estimates the tops of formations in the subsurface to feed back to drilling engineers.
"I think it's exciting – to know that you're providing energy to the world."
- Danielle Martin, WPX Energy
"It's all about finding the best rock," she says. "We think about what's actually drillable now based on economics and spacing, as well as future wells that will be drilled in the same formation."
Danielle's appreciation for the natural gas and oil industry has grown as her career in industry has developed. It has brought home the roles of natural gas and oil throughout modern society. "It heats your home and raises the quality of life for people everywhere."
---
America's Generation Energy
---