Fuels For The Next Generation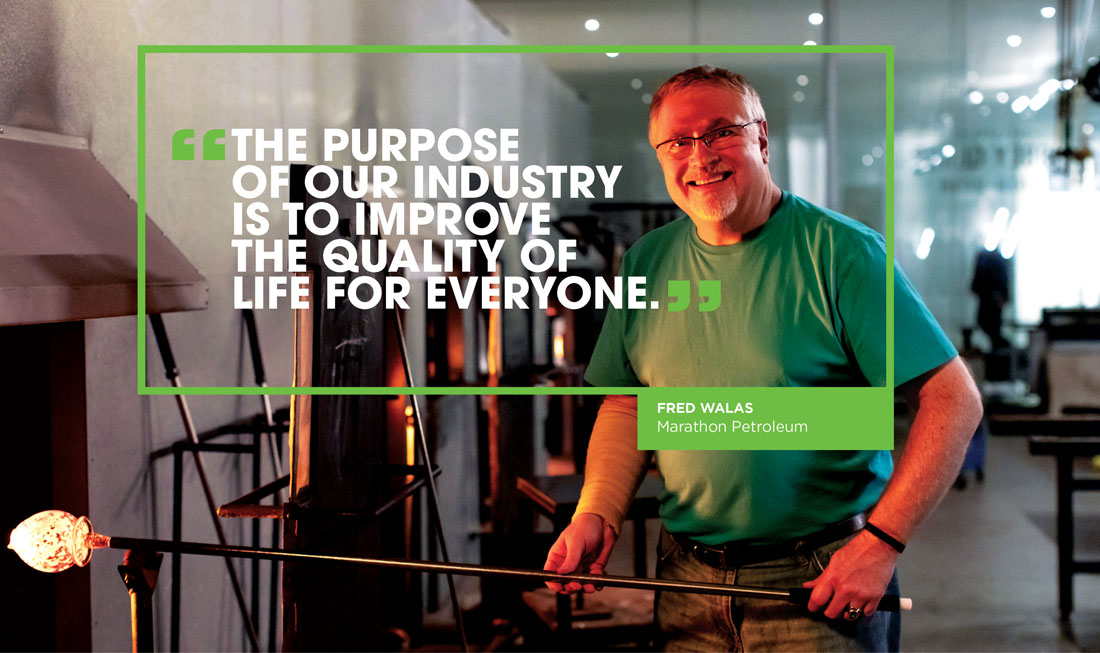 Marathon Petroleum's Fred Walas finds art in the science of crafting fuels for today and tomorrow.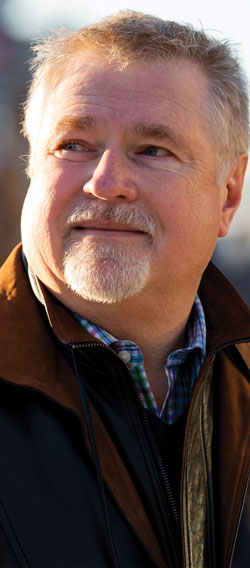 At the end of a long metal tube sits a glowing, semi-molten chunk of glass, slowly being worked by primitive tools in a kind of hypnotic dance – turning and shaping it against the backdrop of a red-hot furnace – to craft something useful before the 2,500-degree material starts cooling.
The steady hand controlling the glass-blowing process belongs to chemical engineer Fred Walas, a 38-year veteran of Marathon Petroleum, who picked up the hobby several years ago and loves a creative process that's equal parts art and science. It's an ancient metaphor for the very modern work Fred does by day – working with petroleum molecules to develop ever-cleaner transportation fuels for today and tomorrow.
"Crude oil has thousands of components," he says, "and it's our mission during refining to figure out how we combine those molecules into the right mix to work in engines that are constantly being updated to gain more efficiency."
Fred is part of America's Generation Energy: exploring, researching and applying the latest energy technologies to improve life. At Marathon Petroleum, Fred works every day to ensure that fuels are manufactured to meet the ever-evolving needs of automobiles – and to help his company think about what's next. To him it's a science challenge – and a little bit of art.
Fred talks about the cross-functional teams needed to make this happen. Marathon Petroleum brings together chemists, mathematicians, engineers and economists to consider all angles of fuel creation. He says more than 150,000 fuel stations across the country rely on his segment of the industry to make choices that best meet their customer needs. And he notes that the industry's work to continually reinvent and improve fuels, in partnership with automobile makers, has reduced emissions from cars and trucks by more than 90 percent during his career.
Fred is a member of the Coordinating Research Council (CRC), a working group of the leading automakers and the natural gas and oil industry. For the past 75 years, CRC has played a major role in helping to chart the course that matches cars and trucks with the fuels needed to get Americans and commerce where they need to go while also helping lower emissions and improve air quality.
"Start with a blob of molten material or crude oil and you can work with it and shape it into something useful. When you get done, you look back and say, Wow that's pretty satisfying!"
"We look at multiple time windows," Fred notes. "Car companies are always designing on a three-to-five-year schedule. They also are thinking more long-term, out to a decade in the future. Fuel refiners like Marathon have to do the same."
Part of his work is explaining these changes in fuel and engine design to Americans and U.S. policymakers. He recalls a car-ride conversation with his daughters a few years ago, when they were 10 and 13 years old and wanted to know how gasoline is made from crude oil. He figures the approach he used to answer their question is a good guide for communicating technical topics with non-technical audiences.
As the largest refiner in the nation, Marathon Petroleum is a big player in advanced fuel development. This includes biofuels such as ethanol and biodiesel that are made from corn, sugar cane and soybeans. However, Fred points out that biofuel creation is a limited answer to existing challenges because it is essentially accessing old technology for modern use.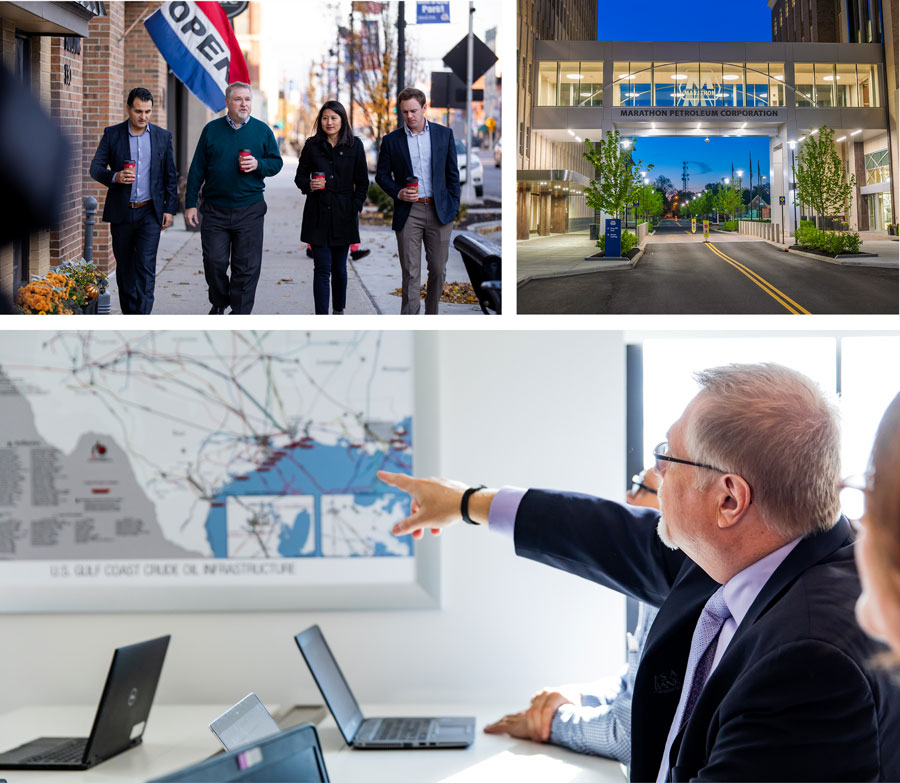 "Creating biofuels follows the same process that you would use to create beer or bourbon. It's fermentation of starches to produce sugars to produce ethanol. That's something humans have been doing for 5,000 years."
As an amateur hard cider brewer in his spare time, he understands the process well. But he says that biofuels are unlikely to be the most important player in developing the next generation of transportation fuels. The holy grail of fuel development is increased energy density, which he explains by comparing electric and gasoline-powered vehicles.
"The challenge for electric cars today is the amount of power available as it compares to weight. A modern gas-fueled car can go 100 miles on about 10 pounds of gas. An electric car would require 350 pounds of battery weight to do the same. That is a big disparity."
He notes that batteries will get lighter and more efficient, but according to the U.S. Energy Information Agency, fuels made from crude oil will still play a significant transportation role for at least the next 30 to 40 years. These projections highlight the importance Fred sees in his work.
"The purpose of our industry is to improve the quality of life for everyone. If you go to the third world, you see that much of the day is spent seeking energy and food. Here in America, we don't give that a second thought. Our access to low-cost and plentiful sources of energy make the difference."
So, he continues to help shape regulations, engine standards and transportation fuels to meet the needs of the more than 250 million cars and trucks on America's highways. Along the way you can see his consistent passion to form something new from a base material, whether it is refining crude oil or glass making.
"It's really kind of interesting to think you can start with a blob of molten material or crude oil and you can work with it and shape it into something useful. When you get done, you look back and say, 'Wow that's pretty satisfying!'"
---
America's Generation Energy
---