Data-Driven Offshore Efficiency And Safety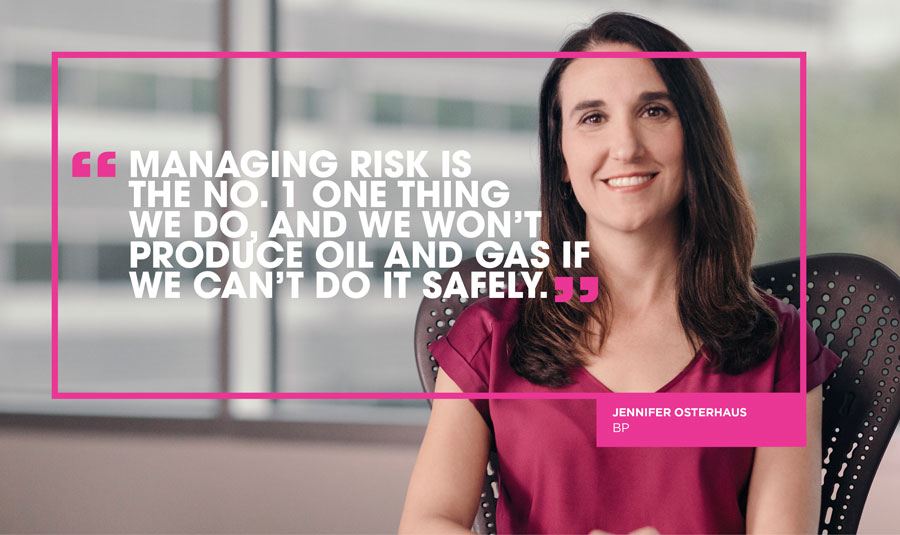 Jennifer Osterhaus of BP is using technology to responsibly harness America's deep water energy.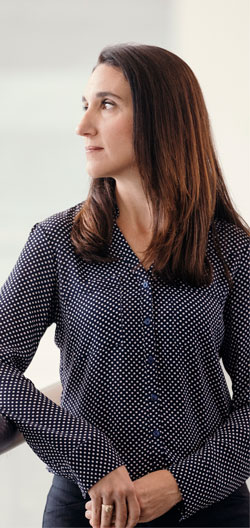 The house is quiet at 5 a.m. as Jennifer Osterhaus sips her cup of coffee and reviews the family schedule for the day. Her eldest son has a baseball game across town, her daughter has soccer practice closer to home, and there's the daunting task of keeping the 4-year-old entertained through it all.
You don't have to be a chemical engineer to remain imperturbable in the face of many moving parts – but it doesn't hurt any. "It's all about the kids when I'm not at the office, and they keep me very, very busy," she says. "At the office" for Jennifer is leading the operations support team for BP's Thunder Horse platform in the Gulf of Mexico, the company's largest offshore natural gas and oil production platform. She smiles when asked which is the bigger multi-tasking challenge: juggling her active family's schedule or managing a modern platform in the Gulf.
Thanks to technology, running an offshore natural gas and oil platform has never been more manageable. Using world-class computerized data analytics, Jennifer and her team can monitor and evaluate the "health" of Thunder Horse from BP's headquarters in Houston. Every day they analyze millions of data points in real time, which allows them to know that the platform is operating as it should, manage efficient production and improve safety – for BP employees and the environment – and even head off potential problems before they arise.
Jennifer is part of America's Generation Energy: adept at using the latest technologies and digital solutions to safely deliver the natural gas and oil that drive the 21st-century economy and Americans' modern way of life. Jennifer and her industry counterparts are working smarter and more efficiently than ever before while supporting workplace safety, infrastructural integrity and environmental protection.
"The technology allows us to filter out the inconsequential data and highlight the important issues, so our engineers can take action where needed."
Thunder Horse represents U.S. offshore development that's integral to America's energy security. Located 150 miles southeast of New Orleans, the platform can reach energy reservoirs more than 6,000 feet deep and can produce up to 250,000 barrels of oil and 200 million cubic feet of natural gas per day – enough energy to power every home in Miami for a month.
"There's a lot going on in a relatively small and very remote area," she says with an engineer's professional calm. "Keeping all of it operating safely and efficiently is a challenge, but it's also the most rewarding part of my job."
The 300 women and men who live and work on Thunder Horse are like Jennifer's second family. Though the platform is hundreds of miles from Houston, her team is effectively right there, able to simultaneously monitor and lead platform operations and analyze constantly changing conditions through the Plant Operations Advisor (POA) solution, a tool created in partnership with BP and Baker Hughes, a GE company (BHGE).
The POA system keeps tabs on about 1,200 pieces of equipment across BP's four platforms in the Gulf of Mexico, including Thunder Horse, to ensure that everything operates within unique parameters. The technology processes more than 155 million data points per day and alerts Jennifer's onshore team and the engineers on the platform if a component moves outside those parameters. Then, an employee on the platform, following personal and process safety protocols, takes action to gather onsite information.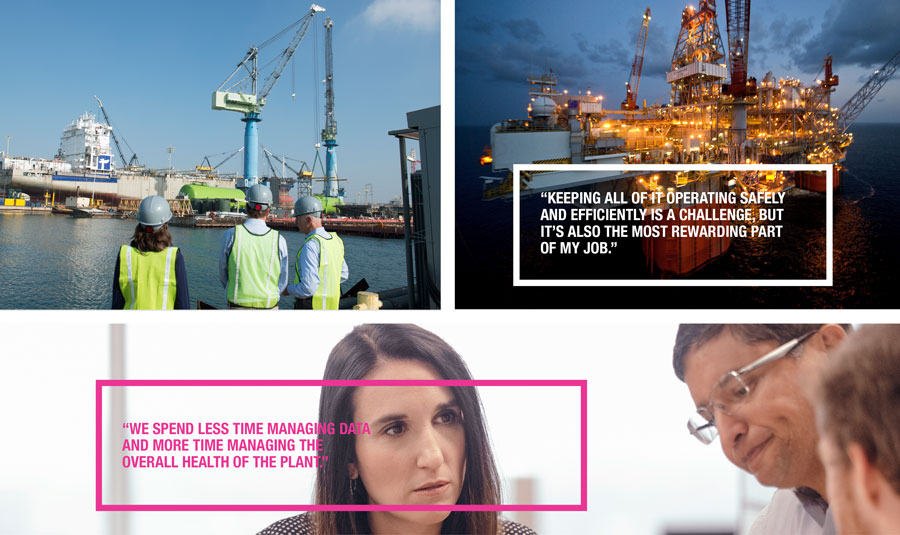 "The technology allows us to filter out the inconsequential data and highlight the important issues, so our engineers can take action where needed," she says.
That intel is combined with data about operations from that day, as well as trends over time, from POA. Accessing this information in the past could have taken weeks, but now it can be compiled in a matter of hours. If there's an incident, the details help Jennifer and her colleagues perform a root-cause analysis, so BP can understand what happened, why it happened and what they need to do reduce the possibility it could happen again.
"The POA system will change the game," she says. "We spend less time managing data and more time managing the overall health of the plant."
Applying digital solutions to natural gas and oil operations across the country has created a vast collection of data. Access to it helps fine-tune operations, ultimately driving improvements in safety, efficiency and reliability. As the amount of information grows, next-generation technologies will use it to predict events months ahead of time and alert engineers before something has a chance to occur.
BP isn't alone in achieving these objectives. All across the industry, operators are using similar and other technologies to help them meet and often exceed regulatory benchmarks.
Overall, industry's success in these areas is based on its ability to be advancing new innovations for specific purposes, with operational flexibility.
---
America's Generation Energy
---