Connecting Communities And Natural Gas & Oil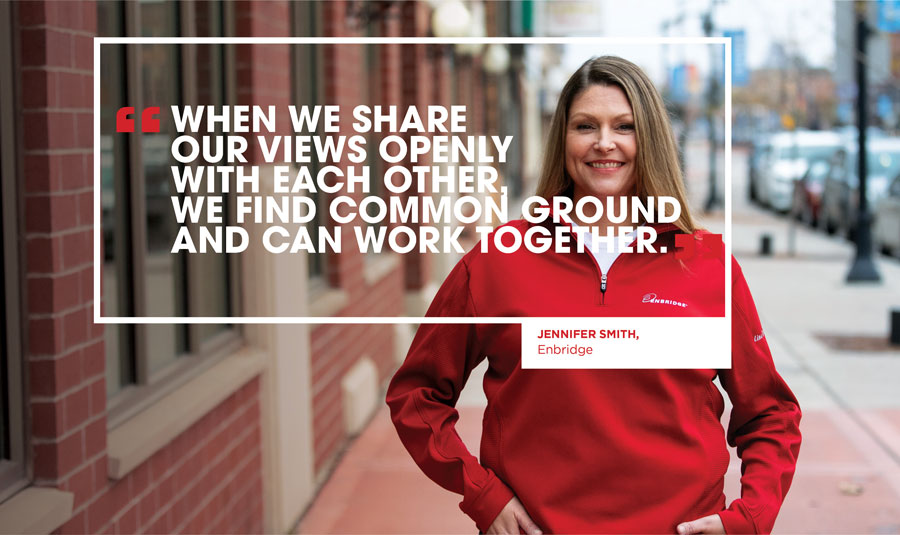 Jennifer Smith of Enbridge listens, engages and builds relationships­ – one handshake at a time.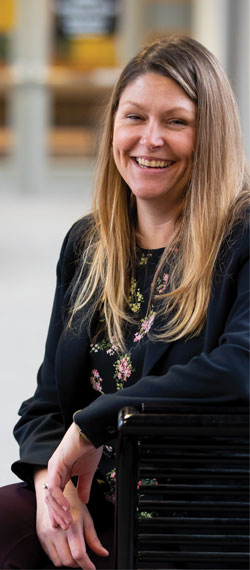 Jennifer Smith tells a story from a few years ago when she represented Enbridge at a township council meeting as the pipeline company was preparing to add pump stations to one of its lines. Folks had frank questions, yet after a conversation that lasted a couple of hours, there was common ground. The effort earned her a rare honor: an invitation.
"This council member asked me to stay for cake," she recalls – specially baked by a member's wife for an invitation-only refreshment session. By the end of the evening she felt like she was part of the family, "adopted" by the community because she was invested in it – engaged in constructive dialogue and mutual understanding. It's her job and her gift: the ability to listen and engage transparently.
Jennifer is part of America's Generation Energy: an advocate for U.S. natural gas and oil, their infrastructure and the way they power and support modern society.
As a community engagement professional for Enbridge, Jennifer's role is connecting Americans with the benefits of safe and responsible natural gas and oil development, pipelines and other energy infrastructure – while listening to and addressing their questions with the goal of forging lasting partnerships.
"People don't realize how much we rely on these products," she says. "We enjoy a nice quality of life here in the U.S., and the natural gas and oil industry is an important reason why. When I talk to people about the benefits of natural gas and oil, I always love to see that lightbulb turn on when they realize the role our industry plays in supporting that quality of life."
Foremost is the reality that energy projects, such as an Enbridge pipeline, support economic growth and value in hosting communities – from good jobs with family-sustaining salaries to support for other businesses, including grocery stores, restaurants, hotels and more. The energy industry adds tax revenues that support local school systems, roads and emergency services, and its employees help strengthen the overall quality of life in the communities where they live by joining, volunteering and participating in local activities.
Based in Duluth, Minnesota, just across Lake Superior from Enbridge's Superior, Wisconsin, liquids terminal – through which more than 2.5 million barrels of crude oil pass daily – Jennifer's real office is wherever there are people to engage in conversation about the benefits of pipelines. Out there, she relies on what she calls "eye-to-eye" time and "a listening ear" to be effective.
"Pipelines are a linear asset, and you have to travel to reach all the communities along our systems," she says. "I love getting out there and taking that time to form relationships built on trust and respect. We meet with anyone willing to talk and transparently answer their questions, bringing in our experts whenever we can to ensure everyone is knowledgeable about our work."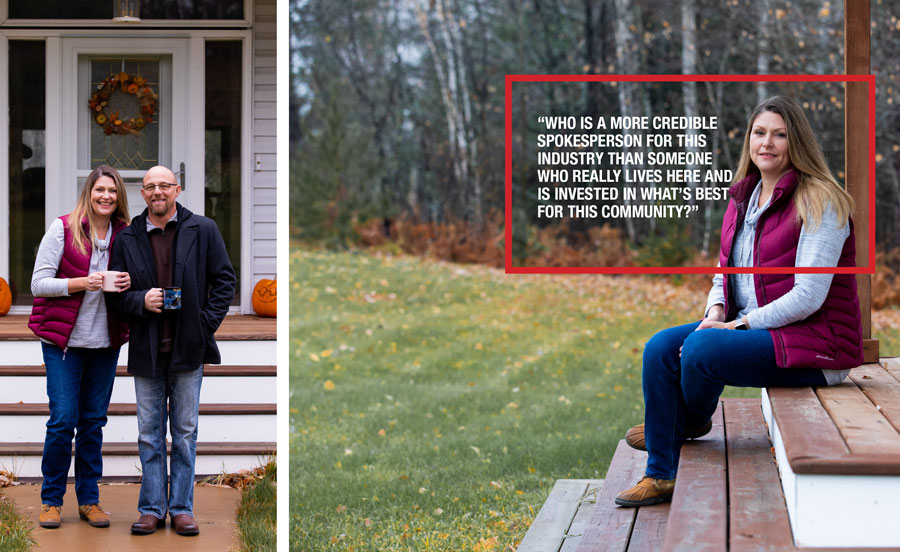 Sometimes the work can be challenging. She remembers sitting next to a gentleman on a flight who clearly was skeptical about the industry. The gentleman expressed his concerns about the industry, and Jennifer listened. By the end of the flight, they came to better understand each other – so much so that he invited her to visit his dress shop the next time she was in town.
A big part of Jennifer's approach is interacting with people as a fellow member of the community. A sign over the fireplace in her home reads, simply, "Family." She, her husband and their two teenagers are enmeshed in life in Minnesota. Chicago-area transplants, their daughter is a fast-pitch softball player and their son is a rising hockey player. (Hockey is another opportunity: She tries to help her son and his friends understand that the hockey pads, jerseys and helmets they wear on the ice all are made from or with the help of petroleum.)
Enbridge encourages engagement in all forms from its employees, she says, to develop a sense of giving back to the places where they live and work.
"Who is a more credible spokesperson for this industry than someone who really lives here and is invested in what's best for this community?" she asks. "I am proud to be a part of these communities, and I am proud of Enbridge because I know how important our work is for this country, and I see the passion of the people operating our pipelines."
Whenever she feels fatigued by the cause, Jennifer doesn't hunker down in her office. She looks again to the communities she serves. "Whenever I start to lose some steam, I go out and do some outreach because it is amazing. People all have their own stories and perspective. When we share our views openly with each other, we find common ground and can work together."
---
America's Generation Energy
---