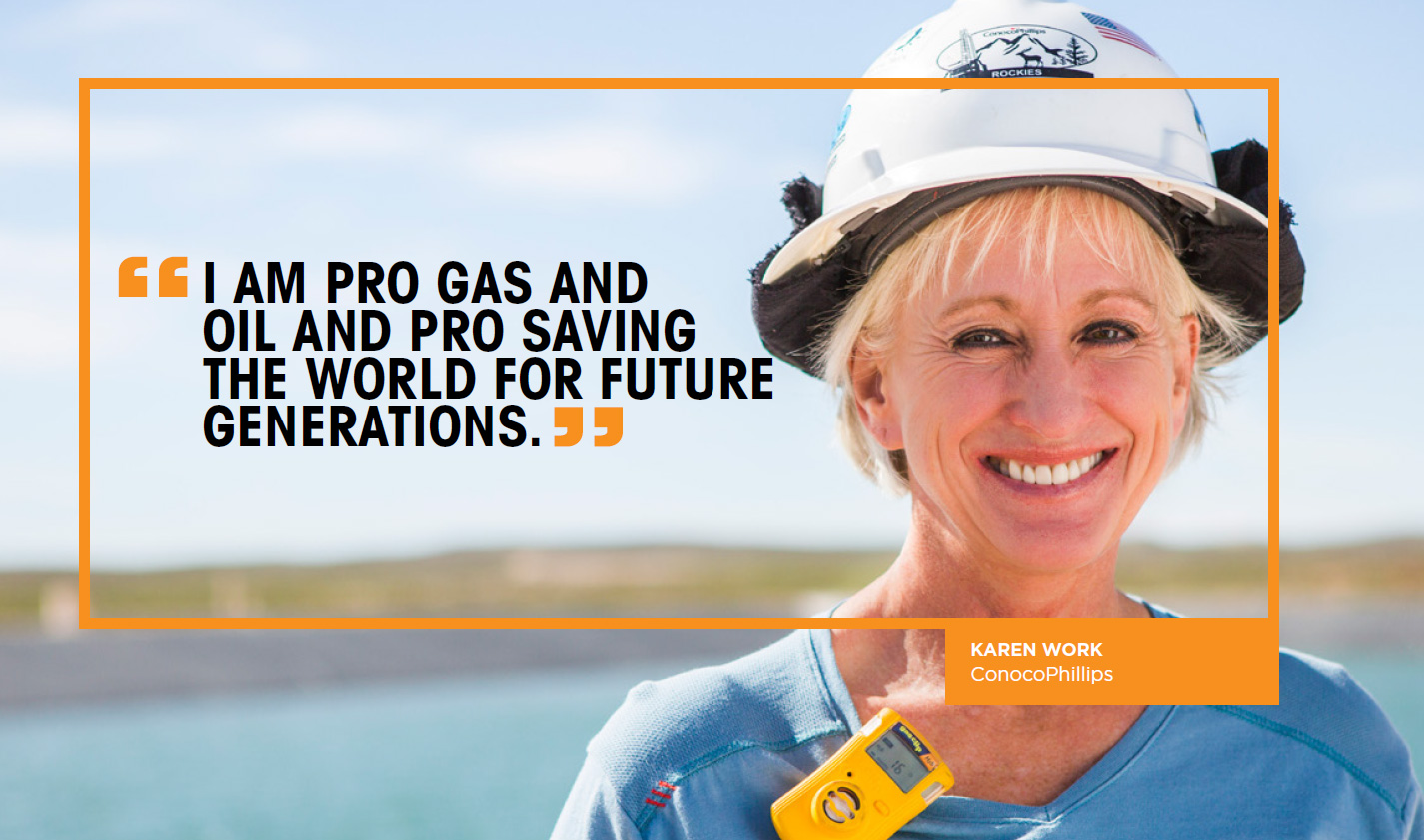 For ConocoPhillips' Karen Work, Reusing Water is Key to Good Stewardship in the Permian Basin.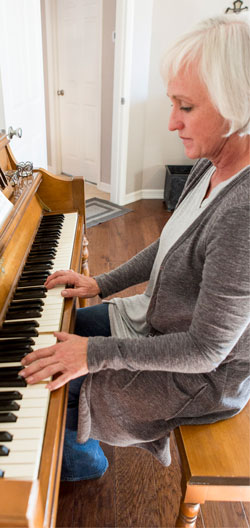 Karen Work tells a story about a project she did with her children when they were still in elementary school. They calculated the water savings from turning off the faucet while they brushed their teeth, as well as from putting a brick in their toilet tank to reduce the amount of water needed to elevate the shut-off float. The experiment stuck. To this day she'll shut off the water when husband Jim brushes his teeth. "I hate to waste," she says.
Karen is the perfect fit to be managing ConocoPhillips' innovative water-recycling project in hardscrabble West Texas, where water is precious – an initiative that's projected to save millions of gallons of water from local sources each year in the company's natural gas and oil operations when it goes online in early 2019. "To me, if we can take that water and recycle," she says, "it's a perfect example of how this industry is doing the right thing for the environment and the communities where we operate."
Karen is a part of America's Generation Energy: pioneers using new technologies and innovations to develop the natural gas and oil that power and support modern living – while also protecting the environment.
This includes responsible water management in the Permian Basin, which is underscored while navigating with Karen in her truck along dry, chalky roads that twist through greasewood plants and other scrub vegetation. Just north of a little dot on the Texas map called Orla, you'll find two man-made water reservoirs on a rise overlooking the seemingly endless landscape. Together they hold 1.5 million barrels of water, which is integral to the company's water recycling plans in the area.
The concept is simple: Reduce the amount of fresh water needed for hydraulic fracturing operations by reusing water that returns to the surface during well development as produced water. Well development involves injecting a water/sand mixture into the well bore to create tiny cracks in shale layers, releasing natural gas and oil trapped in the rock.
ConocoPhillips' plan is to treat the produced water, store the treated water in Karen's reservoirs and then pump it to the next well under development via lay-flat surface lines. The company estimates this will save about 500 million gallons of water a year.
Bottom line: Even though the industry's water use is tiny compared to society's overall use, reusing water is a key part of industry's commitment to operate responsibly and efficiently and reduce its environmental footprint. Again, it's part of Karen's nature to be thrifty with resources.
She graduated from Texas Tech with the help of a scholarship from Phillips (which merged with Conoco in 2002 to become ConocoPhillips). The eager student from rural Fritch, Texas, then followed in the footsteps of her father and older brother – both engineers in the natural gas and oil industry. Later, as a single mom, she worked outside of industry, when she says conserving resources was a life necessity. When a new industry opportunity opened up she grabbed it, met Jim (who also works for ConocoPhillips) and now seldom looks back.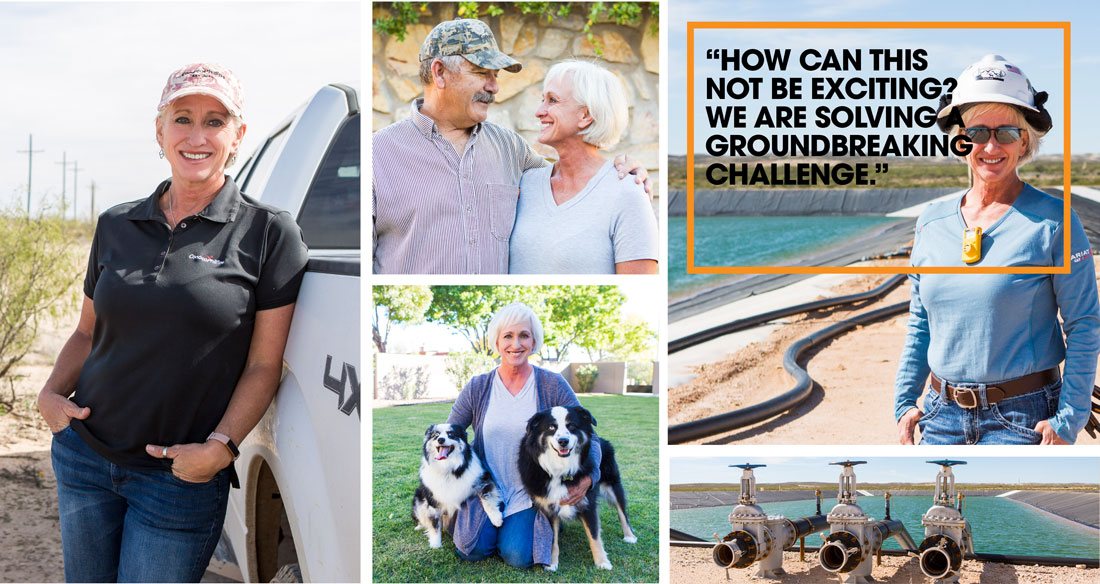 Karen and Jim live in Carlsbad, New Mexico, about 50 miles north of Orla, with their Australian shepherds, Gilbert and Gabby. Each day Karen and Jim commute down state highway 285 to ConocoPhillips' base in Loving, New Mexico, and then across the Texas line to the company's well pads. Currently, more than half the active oil drilling and production rigs are located on the lonely plains of the Permian Basin – making it an ideal location for environmental stewardship.
The scale of activity in the region requires an equally scalable recycling effort. Karen and her team work a project that is meeting the challenge. She anticipates the operation could save the amount of water held in 750 Olympic-sized swimming pools.
"I am pro gas and oil and pro saving the world for future generations," she says, perched on the tailgate of her truck. "If we can conserve valuable resources and give people the many benefits of natural gas and oil, that is a win for everyone."
It's an approach that's spreading in industry. Other companies working in the Permian frequently discuss best practices and implement advanced technologies at their locations. Karen often references the more than 100 lessons learned during her project and how she is sharing the knowledge with other operators.
Though Jim is from New Mexico, Karen is Texas through and through – direct, optimistic and self-sufficient. Over the doors leading from their patio into the house is a metal cutout of Texas overlaid with the Zia sun symbol found on the New Mexico state flag. It captures their close partnership at home and in the field.
Her team's recycling project also is a symbol – representing a natural gas and oil business that's working hard to provide much-needed energy while responsibly minimizing the effects of industrial operations.
"We are all in this together," Karen says. "The fact that we are willing to share our experience is a tremendous example of industry collaboration. How can this not be exciting? We are solving a groundbreaking challenge."
---
America's Generation Energy
---