Energy is Powering Communities
---
We're all in this together. Natural gas and oil companies and their employees are invested in supporting and strengthening the towns where they operate – because they live, work and play there, too.
Setting Standards for Safety
Investing in Education
Broadening Industry's Workforce
Being Good Neighbors
Spotlight: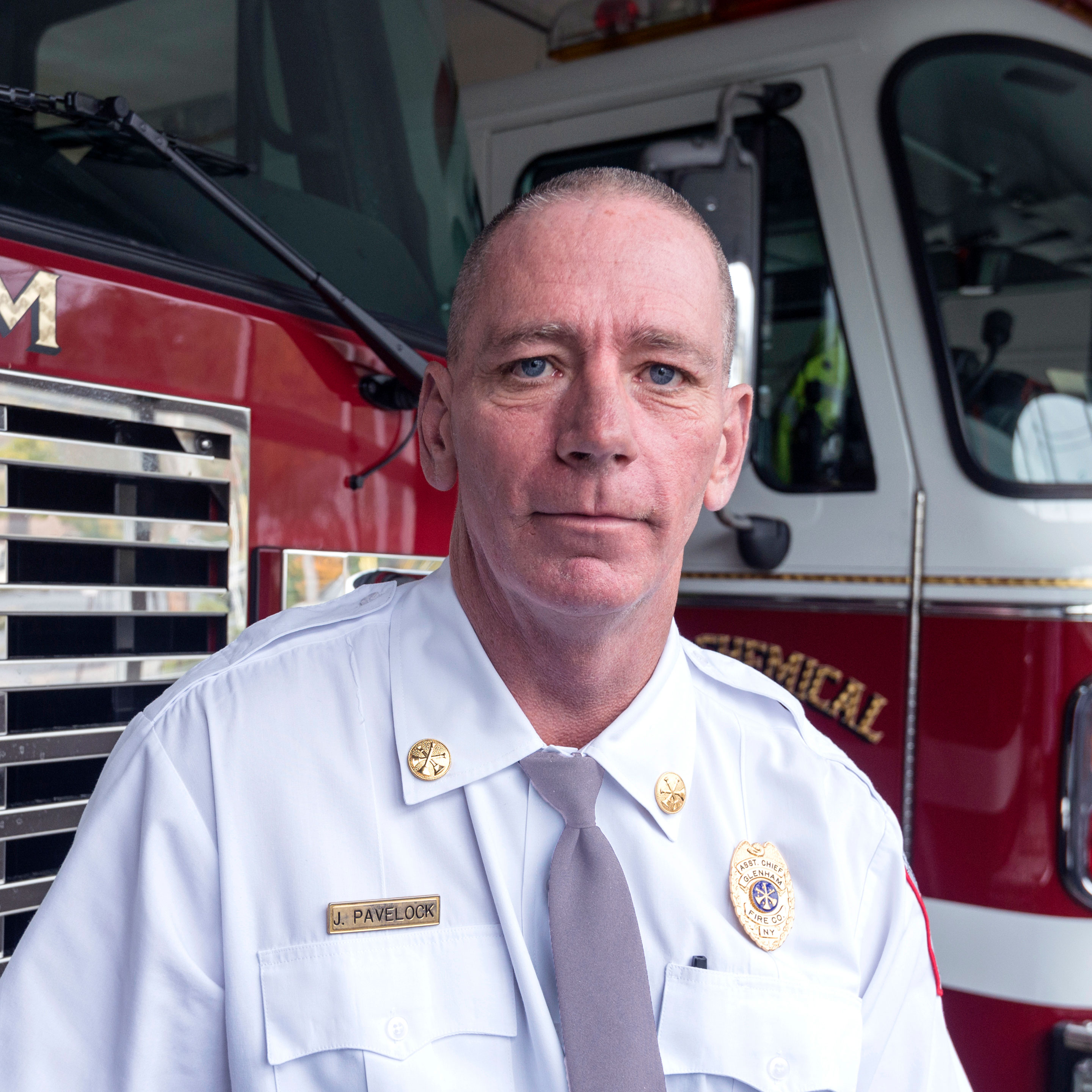 Jimmie Pavelock
Assistant Chief, Glenham Fire Department – New York
"They're a great contributor... [Chevron] be a long-standing part of the Glenham family."
At age 16, Jimmie Pavelock already was doing what so many kids want to do when they grow up – working as a firefighter.
Born and raised in the heart of New York's Hudson River Valley, Jimmie honed his skills as a first responder with fire departments throughout the region and kept them sharp, even as he followed other pursuits. Now a retired police detective, Jimmie's still fighting fires as assistant chief of the Glenham Fire District in the hamlet of Glenham, New York.
The Glenham Fire District operates out of the Slater Chemical Firehouse, next to what was Texaco's Research Center, a 153-acre complex that supported the company's downstream petroleum and energy business. Chevron merged with Texaco in 2001 and ultimately opted to centralize its research and development at facilities elsewhere, yet the company remains connected with the surrounding community – including Jimmie and his fellow first responders.
Over the past several years, Chevron has made financial donations to support critical purchases, including turnout gear – the thermal protective coats, pants, boots and helmets firefighters wear – cold water rescue suits, thermal imaging cameras and emergency medical kits for all of the department's vehicles.
"The turnout gear alone is huge," Jimmie says. "We're a small volunteer department with a limited budget, and this offsets expenses we have related to our building and our equipment. We'd gotten to the point where we didn't have gear that would be approved for a new firefighter."
Turnout gear is made of fire-resistant petroleum-based fibers, such as Kevlar, and must be updated every 10 years to pass inspection. A single suit can cost in the neighborhood of $3,000. "It's a big risk not to have the equipment we need," Jimmie says. As an FF2 certified firefighter and Level II certified fire inspector, with three in-fire life saves under his belt, Jimmie speaks from experience.
"We handle over 300 calls every year, from basic grass fires, to big structural fires and priority onmedical calls. The community can't go without this fire department."
Jimmie says Chevron has partnered with other area organizations in similar ways. "They're a great contributor," he says. "They'll be a longstanding part of the Glenham family."
Chevron currently is working with the Town of Fishkill, New York, and the larger community on a vision for future development on a former Texaco site, now known as Glenham Mills.
"Chevron holds monthly meetings here at the firehouse," Jimmie says. "People are eager to see something put on the property, but there are varying opinions about what that should be." Smiling, he adds, "Personally, I'd like to see a golf course."
---
The Natural Gas and Oil Industry's Value to Society is Much More Than Barrels of Oil or Percentage Points Added to Annual Gdp.
Production and economic growth are important. They make our country more secure and provide paychecks for millions of Americans. Yet, nearly two decades into the 21st-century we know that those around us weigh our performance by more than just output. So, as the United States remains the world's leading natural gas and oil producer and its leading refiner, industry is working safely and responsibly, and engaging with Americans on society's broader needs and helping develop solutions. For our industry, a big part of corporate responsibility is focusing on the greater good.
Saftety First, Safety Always
We've discussed how we're continually improving the environmental performance of our operations and products, helped by advanced technologies and innovations. We're also constantly improving standards and recommended practices – the bedrock of safety. API was born as a standardssetting organization nearly a century ago, and establishing operational standards and best practices is a continuing core mission. Since 1924, API has developed nearly 700 standards covering all segments of the industry, all of them working in some way to enhance safety – in operations, equipment, worker training and more.
Take well cementing and other drilling operations. API's Global Industry Services gathered a cohort of industry engineers, government agency representatives, scientists, academics and non-governmental officials to create the best designs. Pipelines are safer and more durable because pipeline experts assembled by API wrote standards for materials, operating mechanisms and monitoring capabilities. Similarly, refineries are safer and more efficient because of standards written for equipment and complex refining processes.
Each standard is developed through a rigorous process that pulls in experiential and experimental research and that is accredited by the American National Standards Institute. This ensures that relevant expertise, scientific data and a range of viewpoints go into standards that then are thoroughly discussed and reviewed before publication.
Putting Safety First
Industry standards and best practices are designed to protect communities and our own employees.
By the numbers:
4,130: Number of times state regulations cite API standards
430: Number of times federal agencies cite API standards
260+: Number of API standards for exploration and production
96: API standards cited in federal offshore regulations
180+: Number of refining safety-related operating standards and work practices
41,463: Miles of pipelines inspected in 2015 with "smart pig" technology, to maintain safety
DOWN 34%: Decline in injury and illness rate for U.S. natural gas and oil industry from 2007-2016136
6x: Refinery employees are six times less likely to be injured on job than workers in other manufacturing sectors
More broadly, API has more than 260 exploration and production standards, with 91 specific to offshore operations and 96 referenced in the government's offshore safety regulations. More than 180 safety-related refinery operating standards and workplace practices have been developed, too.
Standards are a big reason, for example, that virtually all – 99.999 percent – of natural gas and crude oil and petroleum products delivered by pipeline reach their destinations safely. Technologies support standards and best practices. An example is the "smart pigs" that travel inside pipelines, scanning surfaces like a medical MRI, to detect early signs of corrosion, dents, cracks or other issues. In 2015, pipeline operators used smart pigs to inspect more than 41,000 miles of pipelines.
Preparedness also is important. One of the essential considerations surrounding offshore energy production is protecting coastal communities, their commerce, recreation and tourism. The Center for Offshore Safety was created to help offshore operators take a systematic approach to safety through protocols, processes, leadership and training.
Safety and Environmental Management Systems (SEMS) support that approach. Specified in API's Recommended Practice 75, SEMS help offshore operators reduce the likelihood of incidents and also establish a specific plan to lessen the effects of a potential incident. SEMS are subject to independent, third-party audits that check leadership, training and safety structures. The goal is embedding safety in all aspects of an offshore operation.
Jobs and Opportunity
One of the best ways we strengthen communities is by providing jobs. Natural gas and oil industry employment means a good-paying job with the chance to grow and advance. Our industry is more than a collection of petroleum engineers and oilfield hands. We're also mathematicians, chemists, biologists, environmental engineers, civil engineers, geologists, statisticians, computer programmers and more.
Job opportunities in our industry likely will grow over the next couple of decades as our industry expands, requiring more workers, and as Baby Boom generation workers retire. We're projected to have nearly 1.9 million new job opportunities by 2035. According to an IHS study, women and minorities will account for hundreds of thousands of those openings – more than 700,000 African Americans and Hispanics and 290,000 women through 2035. Millennials, who make up 34 percent of our current workforce, are expected to account for 41 percent of it by 2025.
Millennials and Industry
Millennials' projected share of workforce by 2025: 41% (Up From 34%)
---
Projected share of managerial, business, financial, professional occupations to be held by Millennials by 2025: 39% (Up From 32%)
Millennials currently account for 46 percent of all industry employment in unskilled, blue-collar occupations
Millennials currently account for 42 percent of all industry employment in semi-skilled, blue-collar occupations
These projections signal a great opportunity for our companies to develop a workforce that better reflects America – tapping a broader span of skills, intellect, creativity and perspectives – which will strengthen our industry in the future. Toward that goal our companies are investing in education and other initiatives to help build tomorrow's workforce. We're helping build interest in science, technology, engineering and mathematics (STEM) subjects as early as kindergarten and to hold that interest through high school and college. We support STEM summer camps, hands-on laboratories for students, training and curricula for prospective and experienced classroom teachers and more.
The prospects are encouraging. Nearly half of U.S. high school graduates who took the ACT exam expressed STEM interest, and those students outperformed their peers in college readiness. The number of college degrees received in science and engineering disciplines is growing, with a 2015 report finding that 13 of the top 25 jobs for Millennials are in STEM-related fields.
"you don't have to be a land man or a petroleum engineer. There are other things you can do in the oil and gas industry." – Supply chain sourcing manager
In our Communities
We're committed to the communities where we operate – the places our employees call home. Our companies and their employees help build and improve thriving communities through education, engagement with charitable organizations and other local initiatives.
This commitment is part of why natural gas and oil companies along the Texas-Louisiana Gulf Coast and their employees helped cities and towns meet the severe challenges posed by Hurricane Harvey last year. It started even before the storm made landfall, when refineries safely shut down for the protection of employees and the surrounding areas. Similarly, when it was safe to restart refineries detailed, orderly processes brought them back online.
After the hurricane our companies looked after own employees and then restored fuel supplies for first responders. During recovery, our companies donated more than $32 million to relief efforts, and their employees reached out to those in need – as volunteers or simply as neighbors helping neighbors. After Hurricane Irma struck Florida, our industry's refinery and supply transportation sectors restored fuel supplies as quickly as possible – again, so that emergency officials could do their work, and then to help Floridians get back on their feet.
Energy powers communities, and our companies and their employees strengthen the communities where they work and live by being good neighbors – working safely, protecting the environment and public health and by giving back
---
Technologies and Training Provide Protections.
The safety of energy production and delivery systems, plus the training and preparedness exercised by companies across the natural gas and oil industry, work together to help keep communities across the country as safe as possible.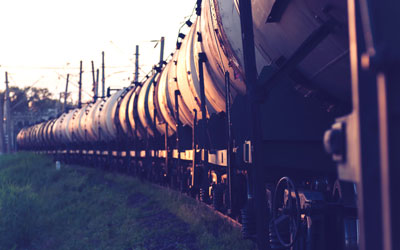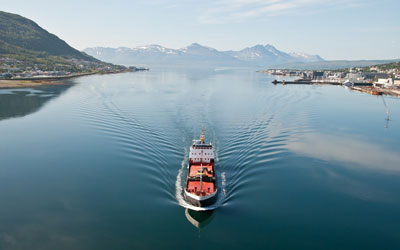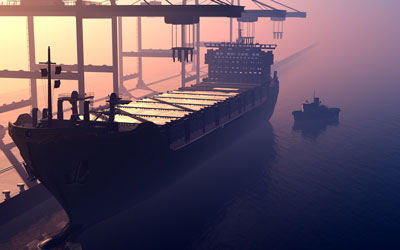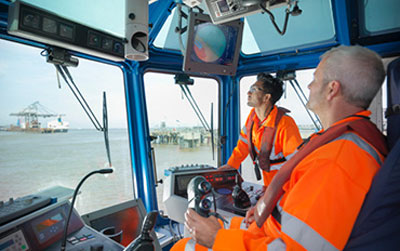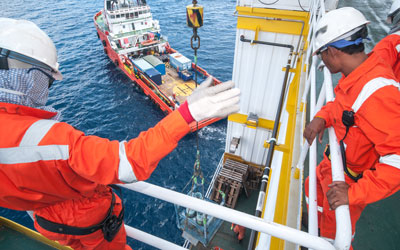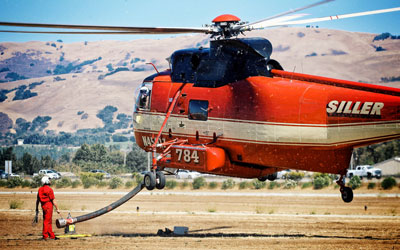 ---