Energy is Powering The Economy
---
Natural gas and oil support jobs across the breadth of the U.S. economy and in all 50 states, generating tax revenues for governments at all levels that help individual communities. In turn, increased American energy production benefits consumers, strengthens the power grid, supports U.S. trade and increases our nation's security.
Creating Jobs, Income and Opportunity
Boosting National Economic Growth
Benefiting Consumers
Fostering Energy Security
Spotlight: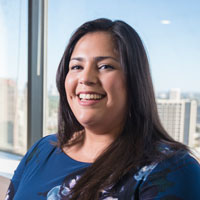 Carmen Segivia
Advanced IT Business Analyst, Marathon Oil – Texas
"I come from an immigrant family that started with nothing … Me? I'm not starting from zero. I was given an opportunity."
Advanced IT Business Analyst Carmen Segovia is living the American dream. At 25, she works in both her chosen field and her chosen industry, for a company – Marathon Oil – that has been a wellspring of opportunity since her undergraduate days at the University of Houston (UH).
A first-generation Mexican American, Carmen's achievements are the product of her own ambition and hard work. Hers is a story being repeated at companies across the natural gas and oil industry as more women and minorities join an increasingly diverse workforce.
Neither of her parents went to college, and as the oldest of four children, Carmen had to blaze her own trail with scant practical guidance or financial support. Carmen's introduction to Marathon Oil came while she was pursuing a bachelor's degree in management information systems at UH. Marathon sponsors the Diversity Scholarship Fund. In her sophomore year, Carmen applied for the scholarship, as well as an internship at Marathon.
"I really wanted the scholarship," she says. "My dad always pushed college, so it was never a question of whether I would go. The question was how I would pay for it."
Carmen put her best foot forward when she visited Marathon Oil headquarters for her scholarship interview. She was ecstatic two months later when she learned that she'd won the scholarship – and a paid internship. "Mind-blown" is the term she used.
"I was born and raised in Houston, and all you hear is how great it is to work for oil and gas. I always wanted to be part of it. I was so lucky how things fell into place."
Carmen's scholarship lasted through her remaining two years at UH. When her first internship ended, she was offered another one. Once she graduated, Marathon offered Carmen a full-time job.
Five years later, Carmen's ambitions continue to grow. A natural leader, she's thinking about pursuing an MBA, and hopes to her work her way up to Marathon's C-suite.
"There's definitely room to grow here," she says. "The company is always encouraging various training and development opportunities, and my supervisor fully supports the idea of me going back to school."
As an Hispanic, Carmen is part of industry's active efforts to tap talents and contributions from all quarters of society by developing a workforce that better reflects the country's growing diversity. Carmen's story also is about more industry opportunities for women. A 2016 report estimates minorities and women will occupy tens of thousands of industry jobs by 2035.
When thinking about her career today, what Carmen appreciates most is the opportunity the oil and natural gas industry provides.
"I come from an immigrant family that started with nothing, and had to build from the ground up," she says. "Me? I'm not starting from zero. I was given an opportunity – one that has benefitted me for several years now, and will continue doing so in the future."
---
The United States And The World Are Powered By Natural Gas And Oil.
Access to affordable, reliable energy enables the modern standard of living Americans enjoy today. For the U.S. economy, natural gas and oil play leading roles. Together, they supplied about two-thirds of the energy Americans used in 2016, according to the U.S. Energy Information Administration (EIA), and EIA estimates they will account for nearly 70 percent of the country's energy use in 2050.
That's energy for transportation to and from work, across the country and around the world, and energy to run factories and businesses. It's energy for manufacturing the goods that make lives modern, convenient, healthier and safer. Energy fuels the economy
The uses of natural gas and oil are all around us – in fuels for transportation and manufacturing, in the chemistry that go into countless consumer products Americans use every day, in advanced life-saving medical devices and in inventions only dreamed of years ago. The ubiquity of natural gas and oil and the demand for the products that come from them are the reason they drive economic growth. That growth, in turn, drives the need for more energy, making our industry a growth point itself.
The natural gas and oil industry supports 10.3 million jobs today – a half-million more than it supported in 2011. And, industry's long supply chain reaches all 50 states – service companies, contractors, vendors, equipment manufacturers, fabricators of steel pipe and many more. There also are indirect jobs in businesses that serve the needs of direct industry employees, jobs that might not exist in the same quantity or in specific locations were it not for industry's presence.
We Support10.3 MillionAmerican Jobs
Every job our industry supports – direct, indirect and induced – represents a paycheck, the economic livelihood of an individual American and/or a U.S. household. Jobs sustain, empower and offer promise. A job pays for the necessities of life, helps provide access to health care and provides the avenue to personal aspirations. Natural gas and oil industry jobs do all of these things – while the products industry supports help power an expanding economy.
Consumer and Business Savings
America's energy abundance has helped lower energy costs for consumers, which boosts the broader economy as U.S. households have more to spend on things besides energy. Between 2008 – about the time the U.S. energy renaissance started – and 2014, average annual energy costs per household dropped 14 percent, reducing Americans' overall living costs and increasing disposable income. According to one study, abundant shale energy increased household disposable income by $1,337 in 2015. Meanwhile, growing U.S. crude oil production put downward pressure on global crude prices, ultimately saving U.S. motorists, on average, about $550 at the gasoline pump in 2015 compared with 2014.
Likewise, American energy has lowered costs for businesses and industry, spurring the manufacturing sector's renaissance and bringing a number of manufacturers back to the U.S. from overseas. Producers of steel, chemicals, plastics and other products have benefited from lower costs for power and feedstocks thanks to abundant domestic natural gas and oil. U.S. industrial natural gas and electricity costs are significantly lower than those of most of our foreign competitors. China's manufacturing cost advantage over the U.S. shrank from 14 percent in 2004 to an insignificant 1 percent in 2016. That's a direct boost to the global competitiveness of U.S. companies.
Providing Power for Growth
Electricity is essential for a 21st-century economy, and natural gas is becoming the marketplace's choice for fueling power generation. In 2016, natural gas was the leading fuel for total U.S. power generation across all sectors (electric, commercial and industrial), chiefly because it is clean, abundant and reliable. It was on track to be the leading fuel again in 2017.58 Natural gas-fueled generation also provides important attributes – including dispatchability, ramp rates and frequency response – that ensure the reliability and resilience of the modern electric grid. These attributes also make natural gas an essential, reliable partner for intermittent fuel sources like wind and solar.
Marty Durbin, API's executive vice president and chief strategy officer, recently testified during a hearing on electricity grid reliability held by the House Energy and Commerce Committee's energy subcommittee:
"The increased use of natural gas in electric power generation has not only enhanced the reliability of the overall system, but it has also provided significant environmental and consumer benefits. The abundance, affordability, low-emissions profile and flexibility of natural gas and natural gas-fired generating units make natural gas a fuel of choice."
Markets are driving the selection of natural gas to fuel power generation. Since 2000, demand for natural gas for power generation has almost doubled. While natural gas-fueled generation is providing reliability and resilience to the electric grid, it also has lowered costs for consumers. According to one study, U.S. consumers could save an estimated $100 billion – or $655 per household – by 2040 from the increased use of natural gas throughout the economy, including power generation.
Natural gas supported more than 4 million jobs across the U.S. in 2015, from production to end uses such as manufacturing. The number is expected to rise to 6 million jobs by 2040. The supply chain for natural gas – suppliers, vendors, contractors – supported 3 percent of the U.S. economy in 2015, including direct, indirect and induced activities and jobs.
Natural Gas Benefits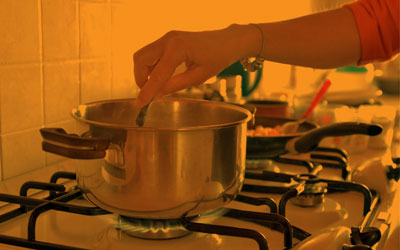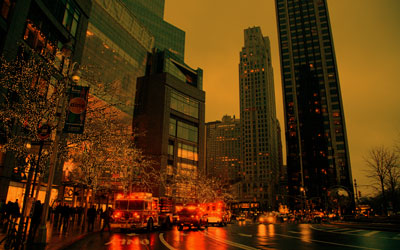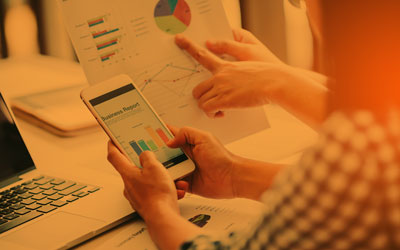 Energy and Trade
America's energy renaissance is making it a leading energy exporter to the world. The International Energy Agency (IEA) projects that U.S. shale energy will push combined natural gas and oil production to a level 50 percent higher than any other country has ever managed, which will help support exports. In its "Gas 2017" report, IEA projects that by 2022 the U.S. could be the global leader in exporting liquefied natural gas (LNG), surpassing Australia and Qatar.
Free Trade and Energy Markets
Energy exports serve multiple U.S. interests. Exports help spur domestic production. They strengthen the United States' trading posture and allow the U.S. to provide energy to friends and allies around the world. U.S. LNG exports by vessel are surging, growing from about 184 billion cubic feet (bcf) in 2016 to nearly 410 bcf through August 2017. U.S. crude oil exports have grown from 48 million barrels in 2013 to more than 217 million barrels through August 2017. Growing U.S. LNG exports could add up to $73 billion to the U.S. economy by 2040 and support between 220,000 and 452,000 additional American jobs.
The United States' emergence as a leading energy exporter is supported by mutually beneficial trade agreements. For example, the North American Free Trade Agreement (NAFTA) guarantees access to North American markets, which benefits the U.S., Canada and Mexico. NAFTA fosters market efficiencies that have helped bring more affordable energy to consumers in all three countries.
Trade of U.S. energy and energy products under NAFTA helps support U.S. jobs. In all, more than 80 U.S. refineries imported crude oil from either Canada or Mexico in 2016, turning that crude into products Americans use every day.
Refineries mostly in the Midwest and Gulf regions, supporting thousands of jobs, are configured to process heavy crudes from Canada and Mexico.
Thanks to free trade, Mexico and Canada are the top importers of U.S. natural gas and oil and refined products.
The U.S. and Mexican natural gas markets also are becoming more physically interconnected. Pipeline capacity for natural gas exports from the U.S. to Mexico has rapidly expanded in the past few years and currently stands at 7.3 billion cubic feet per day – which is expected to nearly double in the next three years. Given the interconnected markets of the U.S., Canada and Mexico, North American energy security is at its strongest in decades.
Natural Gas, Oil and Opportunity
Whether it's management, finance, engineering, chemistry or something else entirely, industry employs experts in a wide-ranging number of professional fields, across a range of job sectors in every state. These are good-paying jobs – jobs with a future because natural gas and oil will continue to power the world.
Employment Opportunity and Benefits
1.9 million new job opportunities by 2035
$50,000 Average industry pay higher than U.S. average
STEM: Bachelor's degree in science, technology, engineering or mathematics nearly doubles likelihood of working in industry
57 percent of industry's new job opportunities will be in blue-collar occupations
The RAND Corporation found that almost without exception – across education levels, degree majors, gender and race/ethnicity groups and occupation types – men and women working in our industry earn more than those working in other sectors. Based on 2016 average annual wage data from the Bureau of Labor Statistics, the average pay in the oil and gas industry is nearly $50,000 higher than the U.S. average. Ours is a job-growth industry, with one report estimating the natural gas and oil and petrochemicals industries could create 1.9 million new job opportunities by 2035. There will be opportunities for women and minorities. There will be opportunities for people with degrees in science, technology, engineering and mathematics (STEM) – degree fields with great potential for advancement. It's the reason industry is focused on supporting STEM education. (For more, see Communities)
Infrastructure Today and Tomorrow
The economic gains and energy benefits produced by our natural gas and oil resurgence need policy support to continue and expand. Even now some parts of the U.S. don't have the same access to energy and its benefits as others, chiefly because of infrastructure constraints. The country needs more pipelines, storage, processing, rail and maritime infrastructure to provide that access.
The effects of insufficient infrastructure are acutely apparent in New England, where residents paid 50 percent more for electricity than the national average in 2016, while industrial users paid almost 80 percent more for electricity than the national average. Both percentages reflect costs associated with constrained access to natural gas as a fuel for power generation. Natural gas provides nearly 50 percent of the region's fuel, yet significant physical constraints limit the amount of natural gas available to generators at certain times of the year. And failure to expand natural gas and electricity infrastructure in New England could cost the region's households and businesses an estimated $5.4 billion in higher energy costs and more than 167,000 private-sector and construction jobs between 2016 and 2020.
Infrastructure is the essential link between America's energy wealth and every energy user. Building pipelines and storage terminals and revitalizing our ports could be a leading catalyst for economic growth. Between 2017 and 2035, infrastructure is projected to support an average of up to 1.4 million American jobs annually, not only within states where infrastructure development occurs but across all states because of extensive indirect and induced labor impacts.
Infrastructure Constraints Cost Consumers
New England Residential Consumers Paid 50% More For Electricity
---
New England Industrial Consumers Paid 79% More For Electricity
---
Compared to national average for residential and industrial users in 2016
Failure to expand natural gas and electricity infrastructure in New England could cost the region's households and businesses an estimated $5.4 billion in higher energy costs and more than 167,000 private-sector and construction jobs between 2016 and 2020.
Adding infrastructure also is important to sustained, long-term economic growth and our nation's ability to harness its natural gas and oil potential. By not adding infrastructure capacity or developing our resources, we may fail to capture benefits like those the U.S. energy renaissance has brought to every American.
This is explained in a recent study that estimated negative economic impacts if the U.S. stopped building infrastructure and stopped new development of certain energies, including natural gas and oil. Job losses could be significant, impacting energy-producing states the most, while the broader economy could be harmed by increased costs for production and transportation of goods, with the cumulative gross domestic product loss by 2040 totaling $11.8 trillion. According to the study, the average U.S. household could see its costs jump $4,552 by 2040 due to higher costs for transportation fuel, electricity, home heating and goods and services. The study concludes that electricity prices alone could increase an average of 56.4 percent.
The United States' renaissance in natural gas and oil production has provided a game-changing opportunity for our country to secure its economic future – as well as its broader security. Long-term U.S. energy policy should be forwardlooking, recognizing the essential, powerful support natural gas and oil have provided and can continue to provide to the national economy as well as the prosperity of individual Americans and their families.
---