Innovating For A Cleaner Tomorrow, Today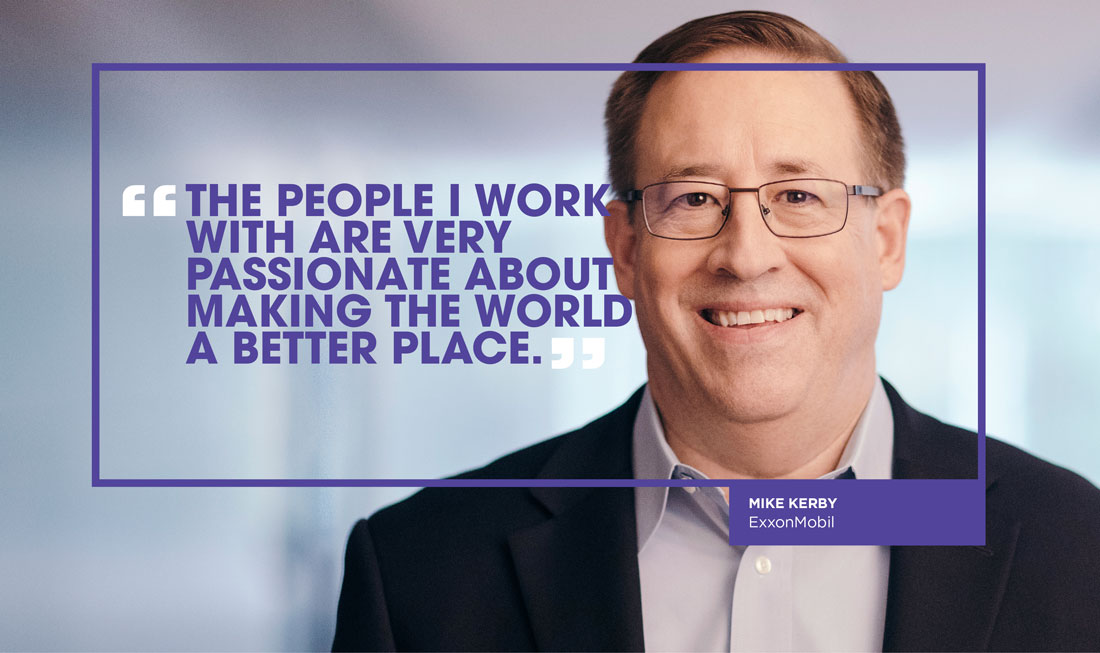 Mike Kerby of ExxonMobil believes technology is vital to solve energy and climate challenges.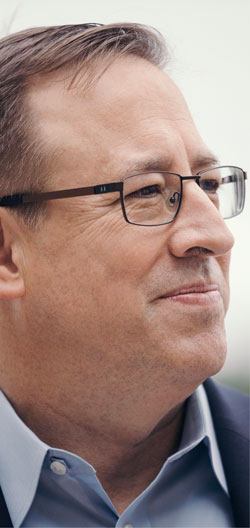 As a child, Mike Kerby loved watching his model train round the tracks every day after school. One weekend, inquisitiveness overpowered that love when Kerby carefully dismantled the train to examine the engine, as he wanted to make it go faster. While Mike's dad wasn't thrilled – "I couldn't help myself and thought it was so cool," Mike says – it suggested the baseline curiosity of a scientist in the making.
Mike is part of America's Generation Energy: helping to identify and meet energy challenges through solutions born of innovative technologies and collaboration. Industry scientists like him are developing new technologies, methodologies and landmark breakthroughs that are making the development and use of natural gas and oil cleaner, safer and more efficient, while pushing the boundaries of science to meet global energy needs.
"Energy underpins modern society," ExxonMobil Chairman and CEO Darren Woods said at the 2018 World Gas Conference. "In fact, energy is essential to everything we do: improving living standards and lifting people out of poverty, growing economies and providing for healthy, vibrant communities." But as we produce the energy that makes the world go, we realize we must do so in a way that safeguards our environment. This includes finding solutions that address the risks of climate change."
The natural gas and oil industry's history is filled with surmounting challenges. The ongoing U.S. energy renaissance, which has made the United States the world's leading natural gas and oil producer, was spawned by fundamental inquisitiveness and innovation, leading to solutions.
A significant example is technologically advanced hydraulic fracturing and horizontal drilling, which have unlocked vast reserves held in shale and other tight-rock formations previously thought inaccessible. Surging domestic production is supporting the economy, strengthening American security in the world and benefiting consumers. At the same time, increased use of abundant natural gas to fuel electricity generation is the primary reason U.S. carbon dioxide emissions have fallen to 25-year lows.
Mike and others are focused on meeting global energy needs while also finding climate solutions. "Meeting growing energy demand while reducing environmental impacts, including the risk of climate change is what we, at ExxonMobil, call the dual challenge," Mike says. "This dual challenge is one of the most important issues facing society today."
Figuring out solutions to solve this challenge is the fuel that motivates Mike and thousands of scientists and engineers at ExxonMobil and the universities, national labs and businesses they partner with every day. The focus is on the transportation, power-generation and industrial process sectors which are responsible for generating the most emissions. The task is to identify ways to improve efficiency and reduce greenhouse gas emissions.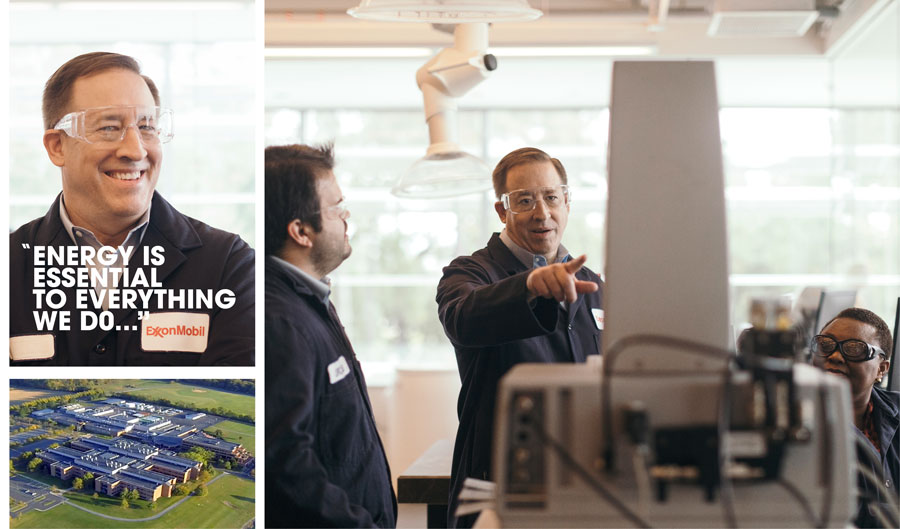 "If you understand the fundamental physics, math and chemistry that underlie most of the challenges we're dealing with, you can attack them in a totally different way and push what's possible to the limit," Mike says.
In the transportation sector, ExxonMobil's diverse mix of biologists, physicists and engineers are studying renewable sources to supplement diesel. They see algae – a non-food, organic substance that live in brackish water – and cellulosic sugars, from sources like agricultural waste, as two paths to developing advanced biofuels. With ease of integration in mind, these fuels might one day be processed in existing refineries and power heavy-duty diesel trucks or jets without having to rework their engines. From concept to test tube to indoor tanks and outdoor algae ponds, the company is analyzing how these fuels could be scaled up so they're affordable and accessible while helping to reduce greenhouse gas emissions.
In power generation, ExxonMobil is developing carbonate fuel cells to concentrate CO2 while generating power, as well as methods to safely store it in geological formations, as solutions to capture and sequester CO2 before it reaches the atmosphere. They're also looking at ways to reduce the amount of energy used in industrial processes through novel approaches, for example developing membranes that can separate chemical building blocks at much lower temperatures, which could have a significant reduction in emissions.
ExxonMobil devotes $1 billion each year to research and development, in addition to the $9 billion it has spent since 2000 on technology on lower-emissions energy solutions. The funding supports laboratories and the equipment needed to produce major breakthroughs. Still, Mike believes it's the human element – a unique mix of skills, interests and diverse inputs – that makes advances possible.
"The people I work with are very passionate about making the world a better place," he says. "I can walk down the hall and bump into world-class scientists and engineers in any discipline you can imagine. And that's where you get the richness and diversity of ideas."
This fountain of ideas springs partly from the sense of wonder that always has been part of Mike's makeup. It's what pushes him ahead, years into his professional career – that and the desire to discover things that can make lives significantly better. To make a difference.
"At the end of the day, we challenge paradigms and look for breakthrough technologies, that some call dreams," he says, "But we don't dream, we apply fundamental science and engineering to turn dreams into reality. That's what we have done at ExxonMobil for decades. And we are excited about the programs we are working on today and the impact they can have toward addressing the dual challenge."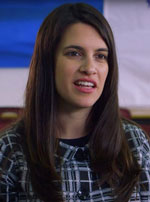 FOCUS ON PARTNERING
Noble Energy's Adi Amir Knoll is involved in a collaboration between Noble's engineers and volunteers and Ta'asiyeda instructors in Israel. It's a curriculum project that introduces 7th and 8th grade students to the world of energy, encourages technological studies and promotes innovation. The students combine what they learn with their imagination to create a model "smart" city that is powered by natural gas.
"I think the best moment was meeting the kids, seeing them present the city and seeing how much they enjoy it," Adi says. "It makes everything we've worked for worthwhile – to see them light up about it, to see them excited."
The children liked the program because it used games and activities to stimulate their thinking and creativity. "It's very important to us that the children have the knowledge about … the world of energy," says Dr. Avital Laufer, a local education official.
"The best moment … was meeting the kids. … It makes everything we've worked for worthwhile, to see them light up about it, to see them excited."
- Adi Amir Knoll, Noble Energy
Educators say learning about energy is important because of Israel's significant natural gas reserves just off its coast. "Noble Energy … let all our next generation to understand about the treasure that we have down in the sea," says Yael Aviv, Ta'asiyeda's director of education programs.
---
America's Generation Energy
---