The American Petroleum Institute traces its beginning to World War I, when Congress and the domestic natural gas and oil industry worked together to help the war effort.
At the time, the industry included the companies created in 1911 after the court-imposed dissolution of Standard Oil and the "independents", companies that had been "independent" of Standard Oil. They had no experience working together, but they agreed to work with the government to ensure that vital petroleum supplies were rapidly and efficiently deployed to the armed forces.
The National Petroleum War Service Committee, which oversaw this effort, was initially formed under the U.S. Chamber of Commerce and subsequently as a quasi-governmental body.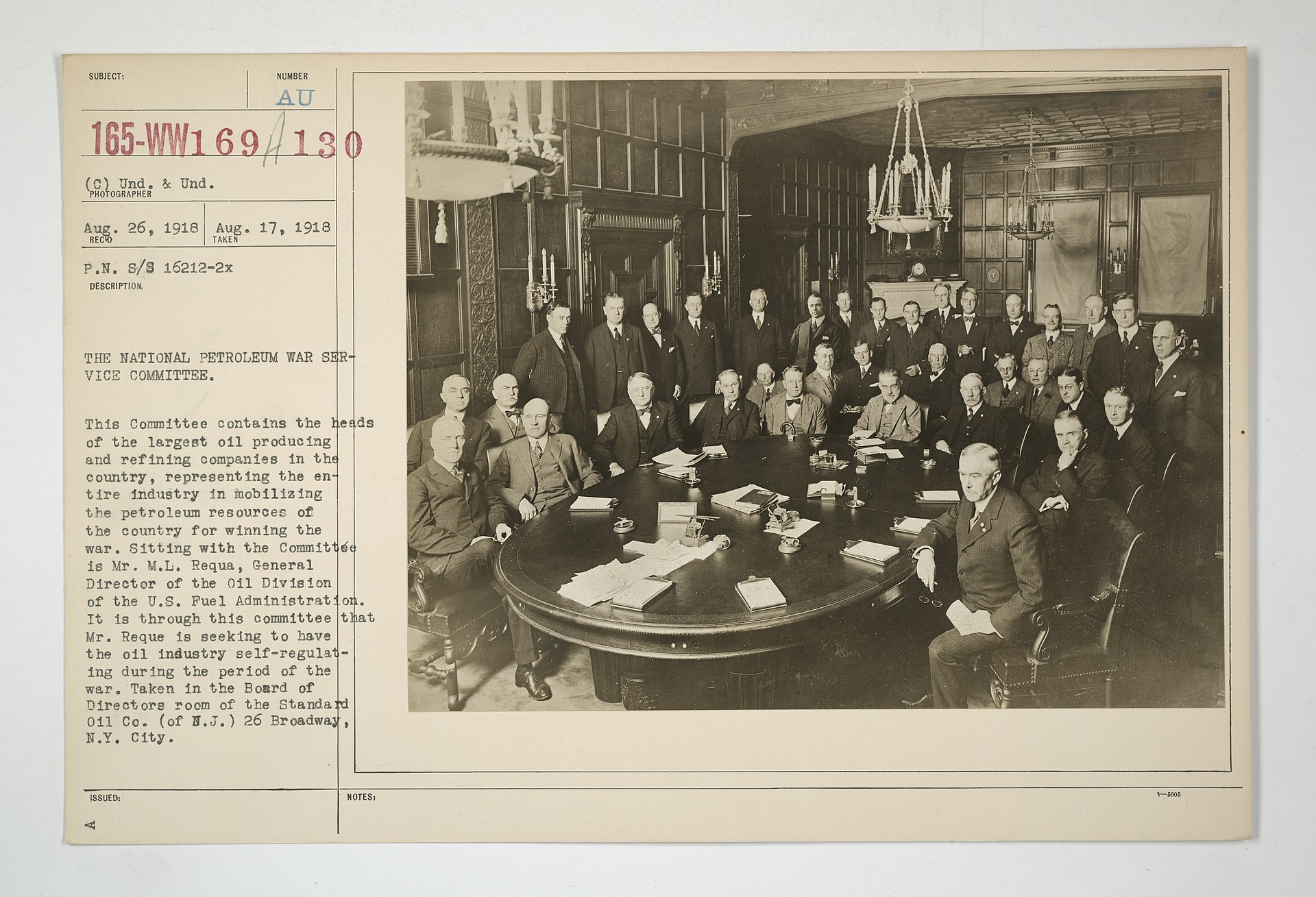 The National Petroleum War Service Committee
After the war, momentum began to build to form a national association that could represent the entire industry in the postwar years. The industry's efforts to supply fuel during World War I not only highlighted the importance of the industry to the country, but also its obligation to the public, as the original charter demonstrates.
The American Petroleum Institute was established on March 20, 1919:
to afford a means of cooperation with the government in all matters of national concern
to foster foreign and domestic trade in American petroleum products
to promote in general the interests of the petroleum industry in all its branches
to promote the mutual improvement of its members and the study of the arts and sciences connected with the natural gas and oil industry
---