Hazard Recognition & Communication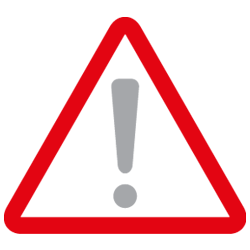 Before initiating work, it is important that workers know how to identify potential hazards specific to the project and jobsite. They should also know what mitigation steps to take so the task can be done safely and communicate the safety plan to all workers involved in the task. For more detailed information on the hazard recognition and communication, check out API WorkSafe training and relevant API safety standards.
Download/Print Rules to Live By Booklet
Before initiating work, conduct a Job Safety Analysis—a brief analysis of the work to be done —to identify potential hazards and determine ways to address hazards that may arise.
Identify potential hazards specific to the site, to the project and to the task before initiating work.
Identify ways to eliminate or mitigate potential hazards so that the task can be done safely.
Communicate the safety plan to all workers involved in the task.
Follow applicable work permit requirements.
Typical Hazards at Oil and Gas Worksites
Chemical
Potential presence of oil, gas and other petroleum products produced at worksite.
Electrical
Electricity to power machinery and systems could shock worker if proper procedures not followed.
Walking/working surfaces
Sites may have hazardous walking surfaces such as near by equipment, uneven terrain, or slippery areas.
Ergonomic
Lifting irregular shaped objects or heavy loads could cause one to position one's body in a manner that could put potential stress on the back.
Fire
Flammable liquids and gasses are often present in oil and gas operations. Cold vents, thief hatches, relief vents and leaks can be sources of fuel for fires.
Mechanized Equipment
Oil and gas sites use a wide range of mechanized equipment that may start at any time.
Pressure
Liquids and gasses may be found under pressure at oil and gas sites. Accidentally opening a pressurize line or vessel can cause serious injury to personnel.
Temperature
Temperature hazards may exist either because of process or ambient conditions. Many operational processes require either hot or cold temperatures, and workers often work outside and are exposed to weather extremes.
Noise
Workers may be exposed to high noise levels around mechanical equipment or processes.
Hand Placement and Pinch Points
Serious injuries are often caused by improper hand placement and equipment pinch points.
Dropped Objects
Must be prevented to avoid potentially serious injuries.
Impact Force
Falls or being struck by equipment are common causes of serious injury.
---